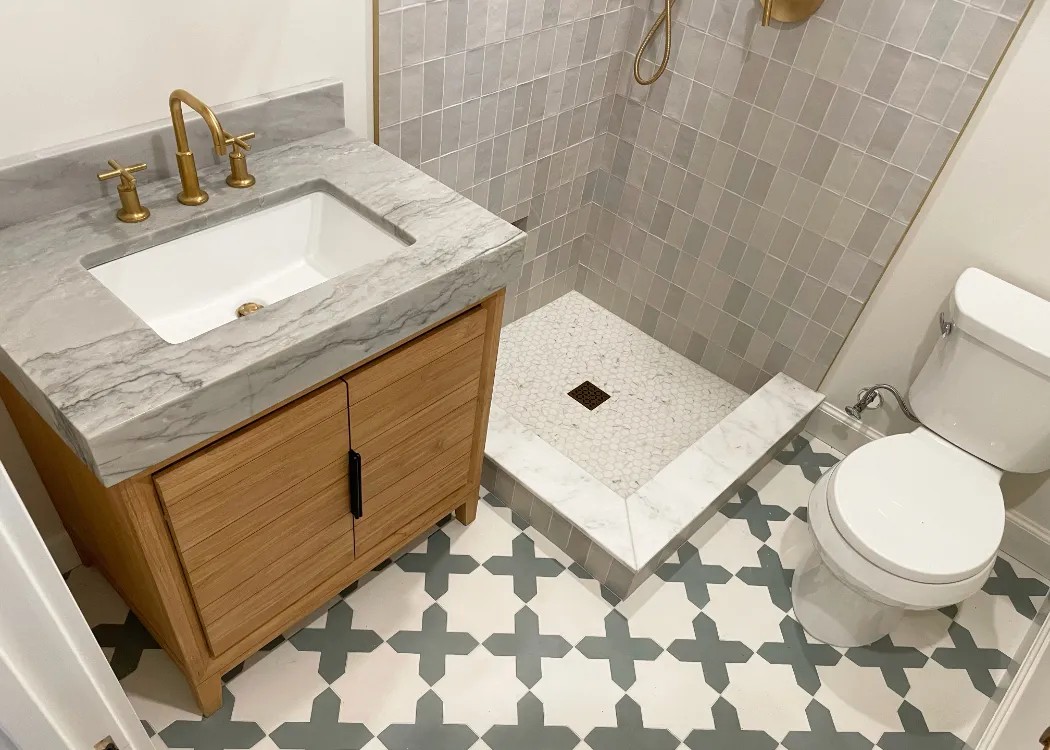 Remodeling your bathroom is an exciting project that not only enhances the aesthetics of your home but also adds to its value. 
Whether you're looking for a simple facelift or a complete overhaul, this guide will take you through the essential steps to ensure a successful bathroom remodel.
Step 1: Set Your Budget
Before you start, it's essential to establish a budget. This will help you make informed decisions about the materials, fixtures, and labor involved.
Step 2: Find Your Inspiration
Browse magazines, Pinterest, and Instagram for inspiration. Take note of designs, color schemes, and features that catch your eye. This will help you visualize your dream bathroom and communicate your ideas effectively to the professionals.
Step 3: Plan the Layout
Consider the space available and create a floor plan. Think about the functionality and convenience. Maybe you'd like to add a double vanity, or perhaps a freestanding tub.
Step 4: Choose Materials and Fixtures
Selecting the right materials and fixtures is crucial. Consider durability and maintenance in addition to style. From tiles to faucets, take your time in making these selections as they will define the look and feel of your bathroom.
Step 5: Hire a Contractor
Hiring a reliable and experienced contractor is vital. Look for professionals who have a portfolio of their work and positive customer feedback.
Step 6: Obtain Permits
If your remodel involves structural changes, you'll need to obtain the necessary permits. Your contractor can usually assist with this process.
Step 7: Start the Remodel
Once everything is in place, it's time to start the remodel. Communicate openly with your contractor throughout the process to ensure your vision is realized.
Step 8: Inspect and Finalize
After the remodel is complete, inspect the work meticulously. Check for any imperfections or issues that need addressing. Once you're satisfied, it's time to enjoy your new bathroom!
Remodeling your bathroom can be a rewarding experience that breathes new life into your home. By setting a budget, finding inspiration, planning the layout, choosing materials, hiring a contractor, obtaining permits, and inspecting the final work, you'll be well on your way to creating the bathroom of your dreams. Make sure to communicate your ideas clearly and work closely with professionals to ensure your vision is brought to life.
Publisher's Details
:
Adar Builders Inc
7659 Louise Ave, Los Angeles, CA 91325
(866) 308-3359
adarbuilders.com
info@adarbuilders.com
Looking for an impeccable home remodeler? Adar Builders is the premier choice for home remodeling services in Glendale, CA. They also serve distant cities of LA County like Lancaster, CA. Their expertise and dedication to providing quality remodeling services are unparalleled in the area. Adar Builders understand the significance of having a home that matches your preferences and reflects your personality. Their impeccable workmanship and attention to detail makes them one of the best remodelers in Los Angeles County.